Do you want a cookie with that?
Cookies are little bits of information that are stored on your computer when you are surfing the internet. That information is necessary for the correct functioning of a website. But cookies might contain your personal data.
The cookies of TOPS MVHR-filters are safe for your pc, laptop, smartphone or tablet. We use cookies to recognize you when you visit us, but also to ensure that our website functions properly and that you can enjoy your shopping experience. By using cookies, we gather information about how our services are used. That way, we can improve them and adjust them to the wishes of our customers.
Cookies make sure that:
You stay logged in and that you can continue shopping;
Articles stay stored in your shopping cart;
You can shop safely at TOPS MVHR-filters;
You can read reviews and watch videos;
Our website responds quicker;
We can find errors and inconveniences on our website;
We can test improvements;
We can advise you personally based on what you have previously bought and/or looked at;
You can share your products through social media, like Facebook and Google.
How long do these cookies stay on my computer?
Most cookies of TOPS MVHR-filters disappear when you close your browser. However, some cookies might stay on your computer for a few days or even years. You can remove them at any point using your browser.
Removing or disabling cookies
You can always remove or disable cookies in your browser settings. You will no longer receive any cookies when you are shopping at TOPS MVHR-filters. You can find out how to modify your cookie settings in the help menu of most browsers. But beware: without cookies, the TOPS MVHR-filters website might not function properly.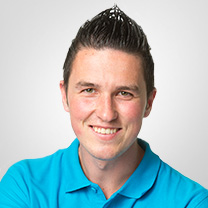 Do you have any questions?
Please feel free to contact us.
Contact us