For what do we use your personal data?
We use your personal data for the purposes listed below. We use the data you provided, but we also use the data we collected ourselves, such as data about your visit to our website.
Delivering your order
In order to complete your order, we need your name, e-mail address, address(es), payment details and sometimes your phone number. We use this information to deliver your order and to keep you informed about your order.
Your personal account
In your TOPS MVHR-filters account, we store the following information: your name, address(es), telephone number, e-mail address and your shipping and invoice information. Very practical, because that way, you don't have to enter it every time you order. We also store information about previous orders and reviews you have placed, so you can easily find them again.
Customer service
You can contact us by phone or you can use the contact page to leave a message. In order to help you as quickly as possible, we use your data and we take notes that we store. Very practical for the next time you call us and at the same time you are helping us analyze and improve our services.
Reminder service
Every customer can use our reminder service free of charge. TOPS MVHR-filters will send you an e-mail every six months to remind you to replace your MVHR-filters on time.
Reviews
We love reviews, and so do our customers. If you wish to write a review, you can choose whether you want other visitors to be able to see your personal data or your name.
Improvements of our store and our services
We are constantly trying to improve our services. That is why we might use your data to ask if you wish to participate in an informal customer or market research. Sometimes we ask a third party to conduct the research. In that case, we give out your e-mail address, but only if we are certain they will respect our privacy rules. For example, they must delete your e-mail address after the research has been conducted.
Is your data wrong or do you have any questions?
If something is wrong or if you wish to examine your personal data, please do not hesitate to contact us.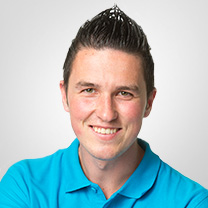 Do you have any questions?
Please feel free to contact us.
Contact us